2023 Final Championship Thriller at Whilton Mill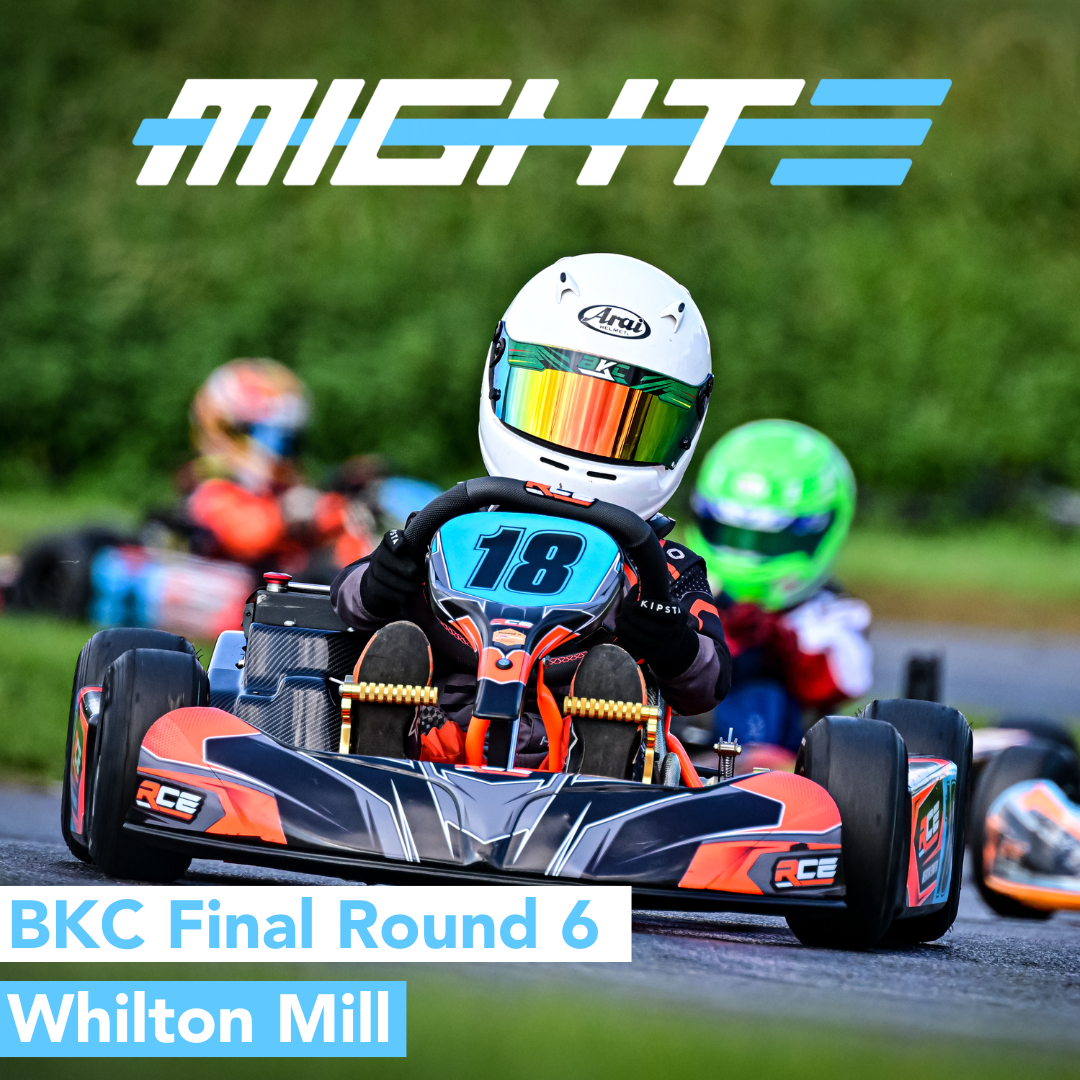 In the heart of Northamptonshire, the renowned Whilton Mill International circuit was abuzz with excitement for the pivotal Mighte Bambino Kart Championship showdown. The track, stretching 1200m and comprising 12 intricate corners along with significant elevation changes, prepared the backdrop for a day of thrilling racing. 
Of the 20 contenders on the grid, the spotlight shone brightest on the leading trio: Ansel Murray, Ralph Martin, and Alfie Garrett. Separated by a mere 9 points, the stage was set for a gripping contest.
Early in the race, Murray and Martin set a blistering pace, pulling ahead of the pack. Yet, the drama unfolded as racers, including Bradbury-Stretton and JJ Williams, faced unexpected spins. Despite the challenges, Murray carved out a 2.2-second lead. However, the damp track conditions brought unpredictability, highlighted by Garrett's spin.
Quick to capitalise, Martin secured the second position, intensifying his rivalry with Murray.
As the race concluded, Murray was first past the post, but it was Martin's second-place finish that clinched him the Mighte Championship – surpassing Murray by two point. Scoring 617 points to Murray's 615, Martin proudly lifted the title of the 2023 BKC Mighte Bambino Champion.
 While Martin and Murray dominated headlines, commendable performances were evident throughout the grid. Ethan Lloyd delivered a notable third-place finish, trailed by Garrett, Oak-Lee Riggs, and Heath Smith. The top ten featured skilled racers like Harley Bradbury-Stretton, Elijah Tsang, Jenson James Williams, and Junior Wright.
However, the race had its challenges; notably, Arthur Bath's early retirement on lap 3.
MightE Bambino 2023 Final Standings
Reflecting on the Mighte Bambino Kart Championship finale, it was undeniably a display of top-tier skill and fervour. Heartfelt congratulations to Ralph Martin on his monumental victory and to all participants for their unwavering commitment.
We would like to thank all drivers and parents for making such an exciting and memorable 2023 MightE Bambino Championship.
---