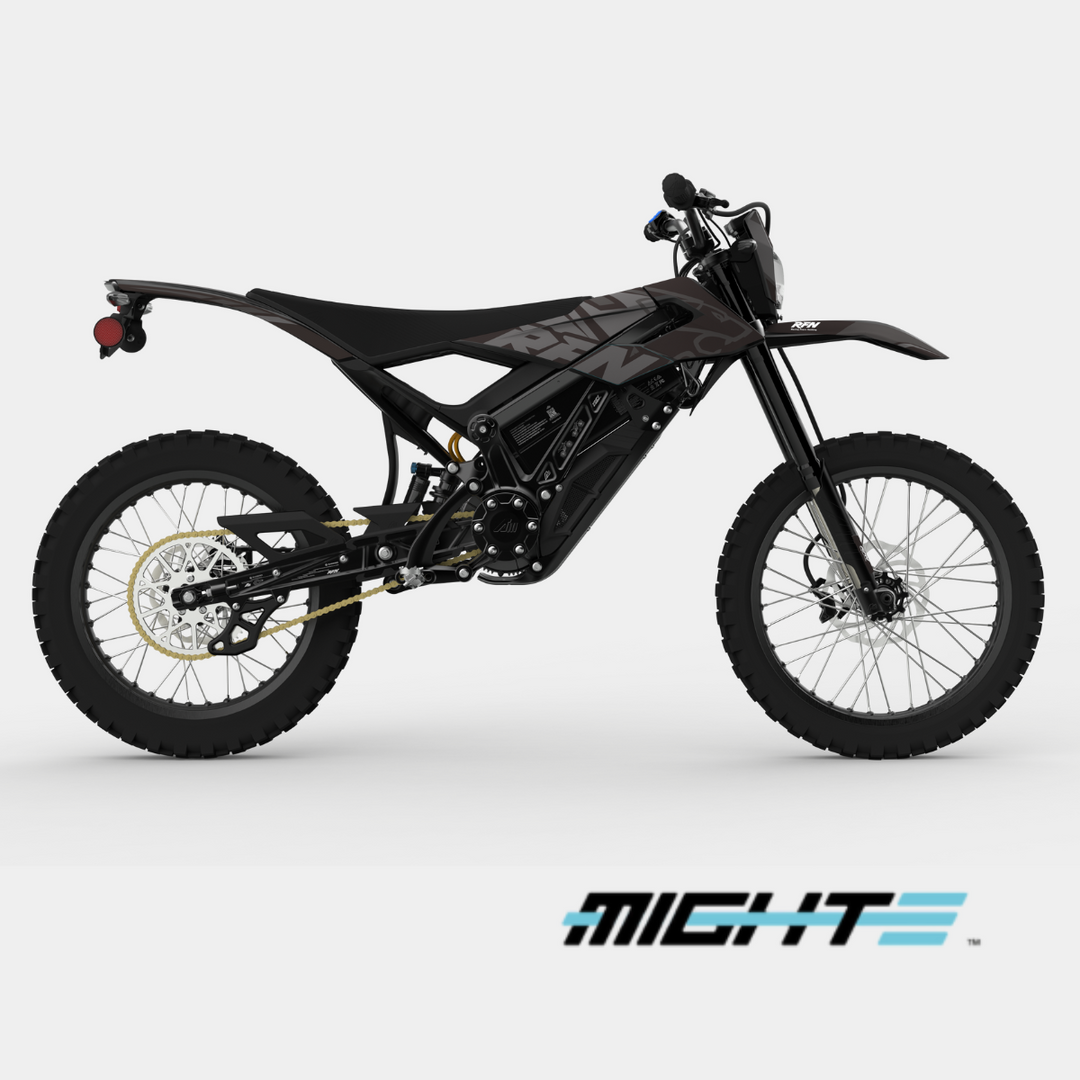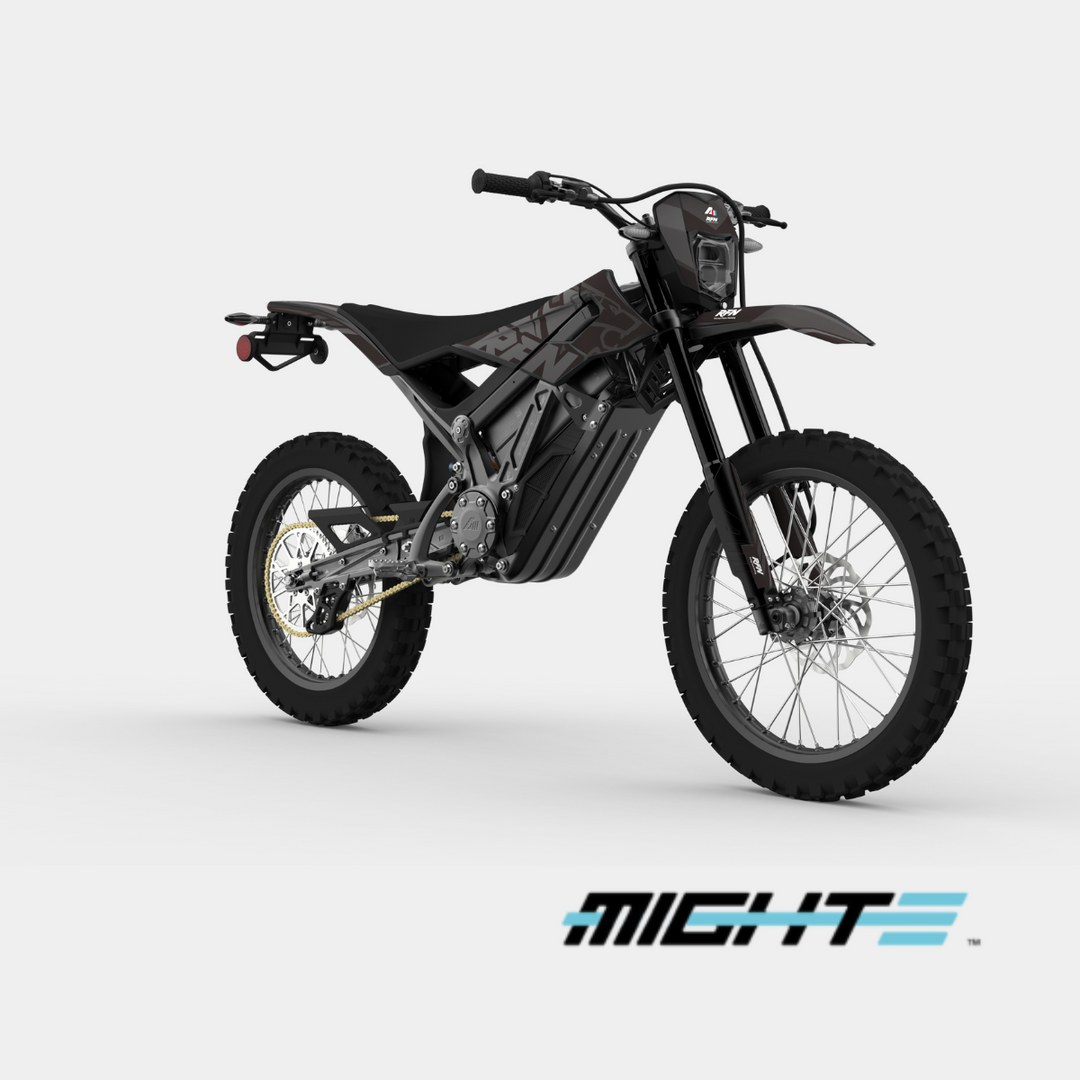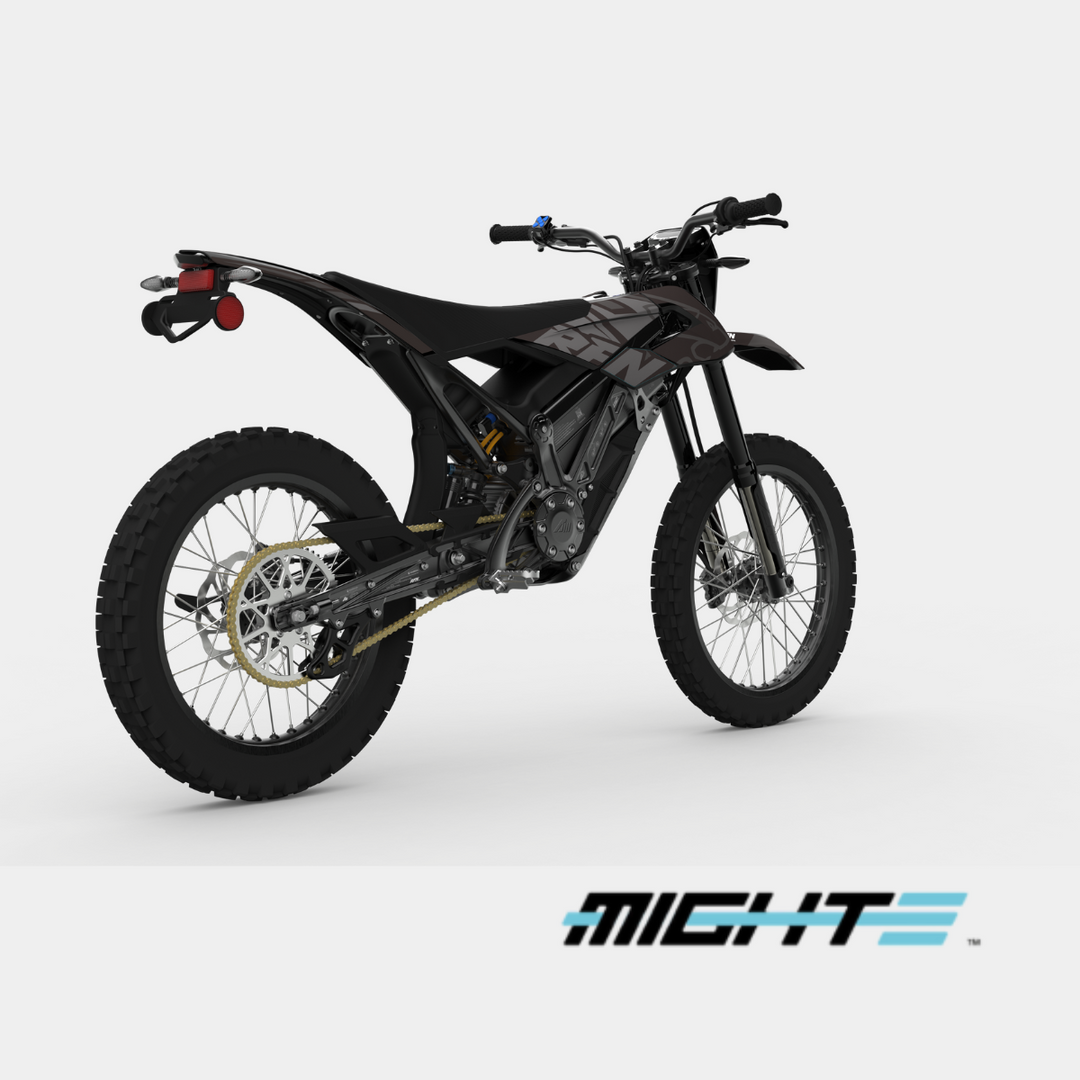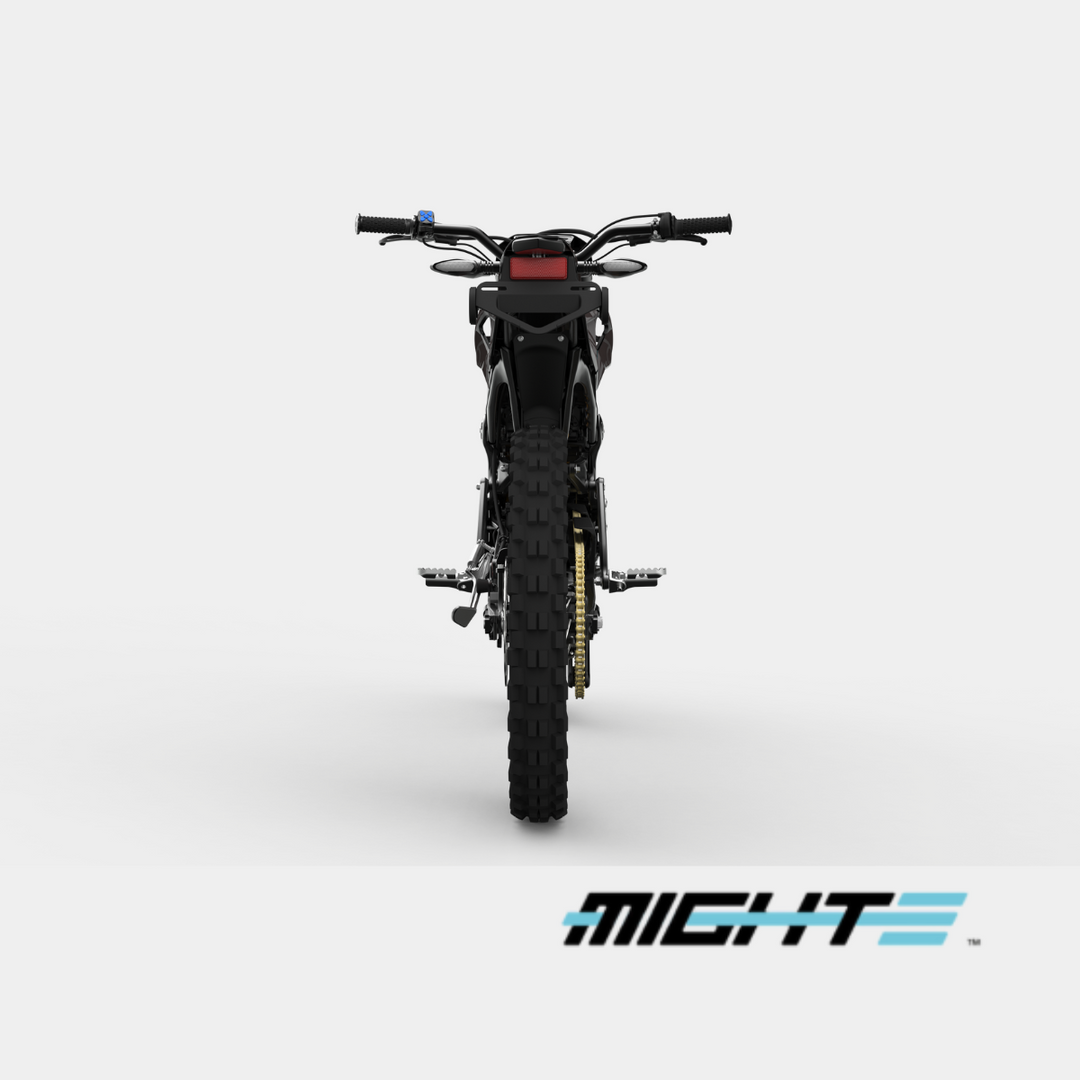 RFN Rally Pro MX (Stealth Black)
Regular price
$4,827.00
Sale price
$4,720.00
/
---
Worldwide Shipping Available
Low stock - 5 items left

Inventory on the way
Experience the allure of cutting-edge design and innovation with the RFN Dual Purpose Electric Dirt Bike, now available in stealth Black. Unleash your adventurous spirit and ride with confidence and style.
 RIDE MODES
Mode 1: Tortoise mode: The ultimate mode energy conservation exploration. Limited to 15 mph with 3.5 h battery range.
Mode 2: Rabbit mode: Enduro or active trail riding. 1-2 h riding time.
Mode 3: Rocket mode: Track and race mode, maximum torque and speed, riding time up to 1 h.
Mode 4: Reverse mode: Limited to 6 mph.
SPEED & RANGE
Range: 100 mi (Test data Load: 75 Kg, 12.5 mph uniform speed, ambient temperature: 25 °C, flat pavement, standard tyres, standard tyre pressure)
Top speed: 55 mph (depending on gearing and conditions)
WEIGHT
Net weight of Battery: 15 kg
Net weight of the whole bike (Including Battery): 68 kg
Maximum load: 120 kg
WHEELS & TYRES
Hubs: Forged and CNC aluminium RFN hubs with 20 mm axle.
Rims: F 19"/ R 18" (Motorcycle standard) re-inforced, triple chamber, 7050 aluminium.
Tyres: F CST CM721 70/100-19 off-road , R CST CM722 90/100-18 off-road
SPECIFICATIONS
Battery: 74V / 2590 Kwh, LG Premium 21700 lithium cells, removable, can be charged in bike or separately.
Brakes: Front and Rear 4-piston hydraulic disc, 210 mm
Charging: 2-3 h with Quick charge Function
Controller: Sine wave, Best-in-class power density and state-of-the-art motor control algorithms.
Waterproof: IP67
DRIVETRAIN

Electric motor: Air cooled Permanent Magnet Synchronous Motor, energy regeneration function, Direct drive, 420 chain with DX
Sprocket
13-58 T
Rated power: 5 kW
Peak power: 12.5 kW
Max Torque of motor: 58 N.m
Max Torque of rear wheel: 270 N.m
DIMENSIONS
 Fork angle: 24 °
Ground clearance: 340 mm
Offset 15mm in triple clamps, 45 mm in forks.
Seat height: 860 mm
Trail: 111 mm
Wheelbase: 1330 mm
BODYWORK

Fenders & Bodywork: PP/ABS plastic
Frame: 6082 aluminum extruded, forged, CNC machined and steel frame.
Front Suspension: Upside Down, 200 mm travel, Fully adjustable
Handlebar: High rise 6061 aluminum, 760 mm length
Rear Suspension: Mono-Shock, 74 mm travel, adjustable
Regulatory Certificate: CE
Warranty Terms - Chassis/Swing Arm/Motor /Controller 18 months (Battery up to 20,000 Miles) Non-Service Items 12 Months. Subject to the service schedule. Excludes items* *items subject to normal wear from use eg Grips, Cables, Belts, Tires, Pads & Discs, Bulbs, Warranty is excluded for competition or closed-circuit use. Any Accidental damage and or damage caused by alteration of the standard specification with nonofficial components (Tuning or modification) is entirely the owner's responsibility. Warranty and service is a return to base criteria at the responsibility of the purchaser.
Service Intervals - 
First Service: 185 Miles (300 KM) or 3 months*
Second Service: 620 miles (1000 KM) or 6 months*
Third Service: 1240 Miles (2000 KM) or 12 months*
Fourth Service: 1865 Miles (3000 KM) or 24 months*
Fifth Service: 5th  Service 2485 miles (4000 KM) or 36 months*
Then every 620 Miles (1000 KM) or 12 months*
* Whichever comes first.
Because we ship worldwide, shipping times and costs can vary, we will contact you if we have any questions in regards to completing your Shipment.